About Us
Engenuity Group, Inc., is an award winning Civil Engineering, Surveying and GIS Mapping Consulting Firm located in West Palm Beach, Florida, USA. With over four decades of experience, Engenuity Group provides superior service with experienced personnel, and produces technically advanced deliverables in a timely manner, and within budget! We aim to perform to our clients' utmost needs because we understand that it is the CLIENT that matters most!
Engenuity Group prides itself on tackling complicated situations by providing responsible solutions to problems. We have experience with private, governmental and institutional clients. From the conceptual phase to construction certification, Engenuity Group can handle any project!
Mission
It is our mission to provide clients with technically proficient, individualized services in a courteous manner. Engenuity Group staff include civil engineers, land surveyors and GIS mappers, offering you the support of an expert consultant in all phases of project development. We will skillfully guide your project from planning through design, permit approval and construction.
Expertise
With a specialty in municipal institutional consulting, Engenuity Group possesses a unique perspective to engineering and surveying. We routinely assist public agencies in design, survey, GIS, permitting, public presentations, consensus building and grant applications. In some cases, we act as both a designer and regulator, giving our client a well-rounded perspective.
Dedicated
Our commitment to "green" strategies is supported by our LEED accredited professionals and certified storm-water management inspectors on staff. We have a thorough understanding of green building techniques and the importance and complexity of complying with the National Pollutant Discharge Elimination System and the upcoming Total Maximum Daily Loads permit requirements.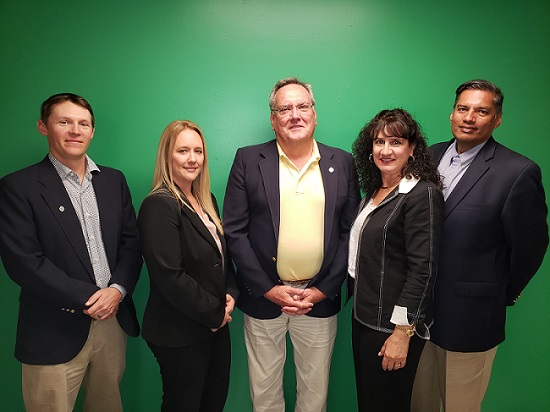 Engenuity Group provided complete civil design for the Palm Beach Gardens Emergency Control and Operations Center in 2011 which received LEED Silver certification, an award in itself.
The Bay Colony neighborhood in Juno Beach was Gold Winner of the "Best New Community 2015" by Professional Build Magazine and received the "Top Builder for Closings 2015" award by the South Florida Business Journal. Another Engenuity Group project of civil engineering, design, permitting, and construction.
South Florida Business Leader 2011 TOP SOUTH FLORIDA SMALL BUSINESSES.
Inner City Youth Golfers, Inc. Special Award for the engineering assistance in the design and development of ICYG Learning Center & Museum, 2015
The new Norton Museum of Art that reopened in February 2019 was completely redesigned by Sir Norman Foster of Foster + Partners, and has just received the ABC EIC Award (Associated Builders and Contractors, Inc., Excellence in Construction), and was one of five finalist for the ULI Southeast Florida/Caribbean 2019 Vision Awards.  Engenuity Group provided complete civil engineering and land surveying services for this project and has been working with the Norton since 2000.
Engenuity Group, Inc. is now officially a CERTIFIED CBE with Broward County. We are excited to expand our service area and begin working on more Broward County projects. Please let us know if we can be of assistance on any upcoming contracts.